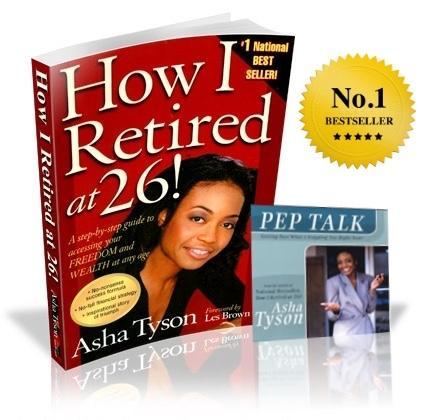 Homeless at 17...Retired at 26.
$39.88
Order your PowerPack now to get a bonus one-on-one call with Dr. Asha Tyson!
What you'll get:
Physical copy of national bestselling modern classic book "How I Retired at 26!"
Award winning motivational PepTalk CD
30-Minute 1:1 phone call with Asha Tyson
This offer is non-refundable because of the exceptional bonus offer attached to the purchase. But no worries...you are going to love this!